This month we celebrate the many inspiring South African women and the changes that they have enabled. These ten strong, courageous women are shining beacons; making a difference in their fields and opening up new doors for other women to step through.
10 Inspiring South African Women
Lilian Ngoyi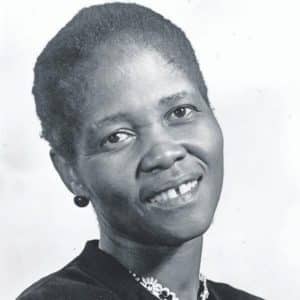 Known as "the Mother of Black Resistance", was a powerful anti-apartheid public speaker who focused on women's rights and the emancipation of black women in South Africa. She was the first women elected to the ANC Executive Committee and also served as President of the ANC Women's League. In 1956 Lilian became president of The Federation of South African Women (FEDSAW) which she had helped to form. In addition, the same year she helped lead 20 000 women in protest against the inclusion of women in pass laws. She unequivocally believed in the power of women to change South Africa and at the FEDSAW inaugural conference, Ngoyi asked her audience as to why they "have heard of men shaking in their trousers, but who ever heard of a woman shaking in her skirt?"
Helen Suzman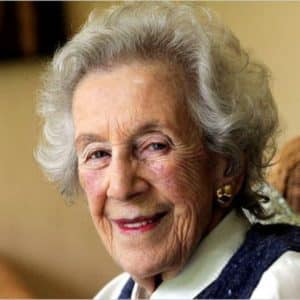 An anti-apartheid, human rights activist and politician who pursued racial and gender equality. She was the founding member of the Progressive Party. For 13 years she was the only consistent voice in parliament to uncompromisingly oppose all apartheid legislation. During this time, she made 885 speeches and posed 2262 questions. As a result, she was accused by politicians of embarrassing South Africa overseas. Her bold reply was, "It is not my questions that embarrass South Africa; it is your answers."
Miriam Makeba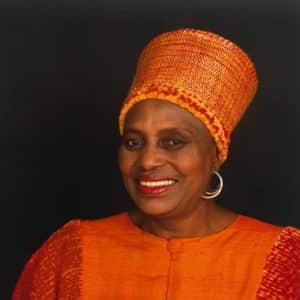 Also known as "Mama Africa", and "the Empress of African Song", Miriam was a South African singer and human rights campaigner who was in exile for 31 years. She sung in Xhosa, Zulu, Sotho and English. She was the first African recording artist to win a Grammy.  Mama Africa stood up against Apartheid by using her music to sing about her life and her fellow South African's experiences.  Post-Apartheid, she became a South African United Nations Goodwill Ambassador. And through her foundation, championed HIV/AIDs awareness, drug abuse and provided a home for abused and destitute girls. She believed that, "Girls are the future mothers of our society, and it is important that we focus on their well-being."
Dr Pregaluxmi (Pregs) Govender
Dr Pregaluxmi (Pregs) Govender is a feminist human rights activist who was the second South African Human Rights Commissioner. As a Member of Parliament and Chair of Parliament's Women's Committee, she was particularly instrumental in advancing South African women's rights and initiated the Women's Budget which has had an impact on budgets globally. She advocates that "Our rights are indivisible, inter-dependent and equal. It is time to use all the power we have, wherever we are, to assert women's rights as human rights."
Professor Thulisile (Thuli) Madonsela
Professor Thulisile (Thuli) Madonsela, was the Public Protector (2009 – 2016) who is currently the Law Trust Chair, Social Justice Research at Stellenbosch University. As a lifelong activist, she has championed social justice, rule of law and good governance. She was one of the South African Constitution drafters and co-architect of democracy promotion and protection laws, such as The Promotion of Equality. A symbol of justice and courage, described as having had power that was only used for what was good and right, Professor Thulisile believes that: 'It's vital that every girl determines, as early as possible, who she is and what her contribution to humanity will be.'
Nicky Newton-King
The first woman to have run Africa's biggest stock exchange, the Johannesburg Stock Exchange (JSE), in its 125-year history. She has been instrumental in writing regulatory legislation, like the Insider Trading Act. She is an outspoken advocate for the promotion of women's roles in business and within society. Her reflective advice is that: "For most of my life I knew about women who worked hard. From negotiating prices to dinner table conversations – there was no barrier for women. Women could do anything: They had a place at the table. You have to earn that place – Study hard, work hard and put up your hand."
Professor Mamokgethi Phakeng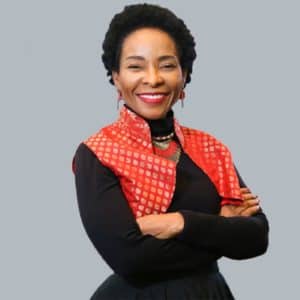 Named the most influential woman in academics, Professor Mamokgethi Phakeng is the vice-chancellor of the University of Cape Town. She is the first South African black woman to have a PHD in Mathematical Education and is the founder of the Non-Profit Organisation, Adopt-a-learner, which supports learners who require financial assistance. Passionate about the difference women can make and the opportunities afforded to them, she believes that: "We women in leadership need to be mindful that we are [doing this] not just for ourselves but for the women who come after us. So, let's get on and do it boldly."
Dr Elmi Muller
A general surgeon and activist, Dr Elmi Muller is changing organ transplant practices across the world and advocating for change over making do with situations. As an organ transplant pioneer, she risked her career in 2008 to perform the first HIV-to-HIV transplant. She champions the promotion of organ transplants, specifically, in Africa and developing countries. Noted as someone who: Bends the rules, changes guidelines and makes history; she highlights that "You can have success, but not happiness without significance or meaning".
Dr Mosadi Mahoko
The first black woman to qualify at Stellenbosch University as a plastic surgeon, Dr Mosadi Mahoko's passion is cleft lip and palate reconstruction surgery. She received the Jack Penn medal award for the best final plastic surgery results in South Africa. It is only the second time this award has been given in 25 years. Reflecting on her achievement she said: "If you hunker down, study the work and are passionate about the work you do, you'll be successful."
Major Mandisa Nomcebo Mfeka
She is the first black woman to be a South African Combat Fighter Pilot Major Mandisa Nomcebo Mfeka is blazing a new path for women and girls. She is the first black woman to be a South African Combat Fighter Pilot. In partnership with the UN, she protects the South African borders. If a potential threat arises, she is one of the first to investigate and, if need be, engage the enemy. Her advice is: "When you set a goal, and you follow it with a plan, eventually, you start attracting the scenarios that enable you to get closer to that goal. Before you know it, you achieve what you set out."
Be part of inspiring change and helping women to unlock their potential, enrol in a SACAP coaching course today.